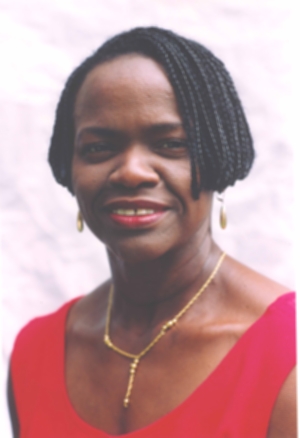 (Author Gloria Mallette)

About the author
A self-taught writer, GLORIA MALLETTE began her true literary journey by self-publishing her second novel Shades of Jade in April of 2000. By July, and 13,000 sold copies later, Gloria signed on with Random House who re-released Shades of Jade in 2001. Shades of Jade made several best sellers lists, including Black Board, Essence Magazine, The Dallas Morning News, and The Washington Post/Washington is Also Reading listing.
Along with numerous reviews in national magazines and newspapers, Gloria has been featured in The New York Daily News, USAToday, ToDay's Black Woman, Upscale Magazine, and The Pocono Record. She also has a featured novella, Come Tomorrow, on the USAToday website.
To her credit, Gloria now has several published titles: If There Be Pain, What's Done in the Dark, Distant Lover, The Honey Well, Promises to Keep, Weeping Willows Dance, Shades of Jade, and When We Practice to Deceive. Her ninth title, Living, Breathing Lies, is due out June 15, 2007.
Gloria and her family recently moved from New York City to Stroudsburg, Pennsylvania
About the book
Breathe a lie, live a lie is what Nadirah Lewis learns when she uncovers the stunning lie she unwittingly lived for seventeen years. Nadirah was twelve when she was blamed for crippling her Aunt Stephanie. Guilt and her trust fund kept Nadirah a prisoner in Stephanie's home and the object of Stephanie's cruel tongue, but it took another vicious lie and a threat to Nadirah's career as a teacher to infuse her with the energy to fight back.
Nadirah's fight is not just for herself, however. It's also for one of her students, Bree Morrison. When Bree drinks a near fatal dose of poison, Nadirah petitions the Administration for Child Services for guardianship. Bree's mother has inexplicably disappeared, and what Bree won't say is what Nadirah needs to hear before Bree's aunt Erma, a she-devil on wheels, wins custody.
Erma, the soon-to-be ex-wife of Austin Gray, Nadirah's new landlord and close friend of Lynn, Nadirah's cousin, lets Nadirah know she will never get Bree or her husband. But what unforgivable lie does Erma live that could stop her cold? And Lynn, what shameful lie lurks behind her picturesque suburban doors?
Unveil the shocking, real life truths of Living, Breathing Lies.
More about Gloria Mallette:
Gloria Mallette
Black Female Authors
Afro European Sisters Network