Bare Necessities
Sensuous Tales of Passion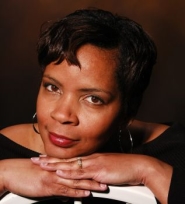 (Author Hazel Mills)


About the author


Author Hazel Mills knew that she wanted to be a writer from the moment she penned the first words of a poem titled "A Tree" when she was in the third grade. As a college student, Hazel majored in business but writing continued to be her first love. Hazel's short erotic fiction can be seen in Playgirl Magazine's Erotic Encounters (January 2007 issue) and in Best Lesbian Love Stories: New York City, edited by Simone Thorne (Alyson Books, November 2006).

Hazel also has an essay published in Jolie Dupre's series in The Blushing Ladies Journal. She is a contributing author to Mocha Chocolate: Taste A Piece of Ecstasy, edited by Shani Greene-Dowdell, coming March 2008. Her debut erotic anthology, Bare Necessities: Sensuous Tales of Passion, will be released April 2008 by Xpress Yourself Publishing.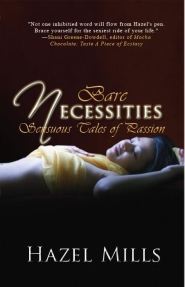 About the book

Whether newly discovered or rekindled, there is no feeling in the world like pure passion coursing through our veins. It erupts at our core and allows us to be free and uninhibited.

Bare Necessities: Sensuous Tales of Passion is a collection of short erotic stories that explore passions that are buried deep in the subconscious as well as those that lie just beneath the surface and are easily exposed.

The characters of each sizzling story experience passions that explode and send them hurling into a fiery universe of sensuous pleasure.


Learn more about author, Hazel Mills at
http://www.hazelmillsstories.com/
and
www.myspace.com/hazelmillsstories